Year 2
Welcome to Year 2! There are 30 little superstars in our class. Our teacher is called Miss Dunlop and we are very fortunate to have Mrs White helping us. In our class we are all special and unique but together we make a great team!
In Year 2 we learn through our exciting topics,
Wonderful Me
Winter Wonderland
Houses and Homes
How Does Your Garden Grow?
We're All Going on a Summer Holiday
We enjoy lots of practical activities in our classroom and love to share our learning with our families at home using the Seesaw app.
Latest Photographs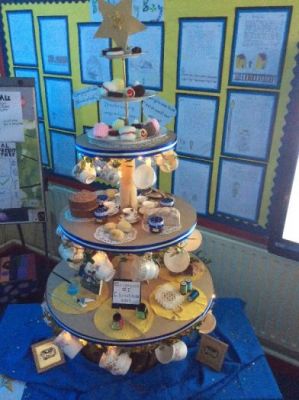 Macosquin Women's Institute
Macosquin PS Year 7 Victorian Tree
Claire Sugden MLA's Constituency Tree
St Mary's Church Christmas Tree
Ulster University School of Biomedical Sciences - Chemistry Tree
Castlerock Beavers - Tree and Beaver Lodge
New Row Church - Thanks and Praise
Portrush Hospice Support Group
New Row Church Sunday Bible Club - Birthday Christmas Tree
Portrush Women's Institute
Macosquin PS Year 4H World at War Christmas Tree
Springwell Manor Wellness Tree
Kings Country Cottages
Lower Bank Floral Art Society
The Little Builders Club NI
Perfect Paws - Tree of Paws
Drumrane PS and Macosquin PS Tree
Macosquin PS Year 4P Gingerbread Friendship Tree
Macosquin PS Dinner Ladies' Tree
New Row Church Presbyterian Women
Macosquin PS Music Tree
Macosquin PS School Council Tree - The Fruits of the Spirit
Treadshed and Tyre Service Centre
2nd Coleraine Boys' Brigade
Be Beautiful Salon
Irwin Donaghey Stockman Accountants 'Every Tree Counts'
Macosquin PS Breakfast Club Tree
Macosquin PS Junior School Rainbow Tree
Bushtown Hotel
Frosty the Snowman
Macosquin PS Cleaners' Tree
Castlerock Scouts Challenge Tree
Ashes to Gold Christmas Tree
Macosquin PS - Ten5 'Our Little Elves'
Macosquin PS Year 5 - Joyeux Noel!
Women's Aid Wrapping Paper Tree
Macosquin PS Eco Tree
Macosquin Girls' Brigade
Castlerock Cubs - S'mores and Snores
ATG Group
Georgina's Cakes
First Trust Bank - Banking Through the Ages
Crusoe's Coffee Shop Tree
Garvagh Post Office
Macosquin PS Year 6 - Amazing Astronauts
Coleraine College Tree
Ian Linton Film Productions
Articlave Daycare
Zara's Jewels Christmas Tree
PSNI Tree
Hill Contracts
Macosquin PS 50th Anniversary Memory Tree
Seacoast Garden Centre
NISA Macosquin Convenience Store
Oasis Causeway 'Hope changes everything, we've done it!'
Class Photograph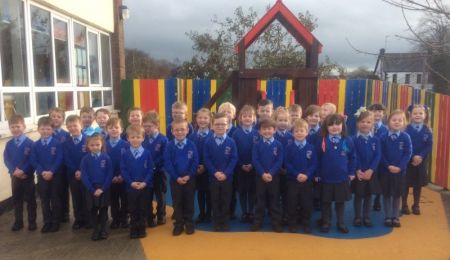 &nsbp;

Principal: Louanne McElwee BEd PQHNI | E: Lmcelwee632@c2kni.net
Macosquin Primary School 34 Dunderg Road, Macosquin, Coleraine, BT51 4ND | T: (028) 7034 4317
WEBSITE BY: SCHOOLWEBDESIGN.NET | Login