Shared Education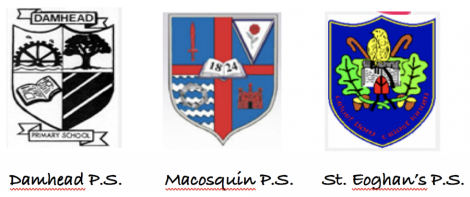 SHARED EDUCATION
Over the next few years Macosquin Primary School will be taking part in a Shared Education Programme with Damhead Primary School, Coleraine and St. Eoghan's Primary School, Draperstown. Shared Education is a coming together of schools from different sectors, providing opportunities for pupils, staff and our local community to engage in collaborative and meaningful learning experiences.
Each class, in years 4 to 7, will be working together in focused areas of the curriculum. At the beginning of the project, we all met at Carrowmena Activity Centre and took part in many team building games. Over the next few months we will engage in a range of STEM related problem-solving activities.
Watch this space for more information.....

Principal: Louanne McElwee BEd PQHNI | E: Lmcelwee632@c2kni.net
Macosquin Primary School 34 Dunderg Road, Macosquin, Coleraine, BT51 4ND | T: (028) 7034 4317