Vision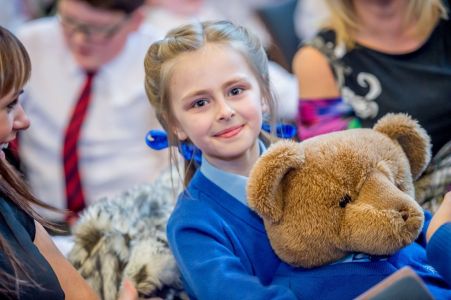 We firmly believe that the experiences the children receive at our school are not only most rewarding but also prepare them for the challenges which life may present in the future. We anticipate that parents choosing this school for their child would wish to be closely identified with it and will work in close partnership with the staff to ensure the best possible education for their child.
At Macosquin Primary School we aim to provide our pupils with a broad, balanced and challenging education within the framework of the Northern Ireland Curriculum. Taking account of the experiences your children bring to the school and, in an atmosphere of mutual care and respect, we endeavour to realise further the personal development of each child.
School Aims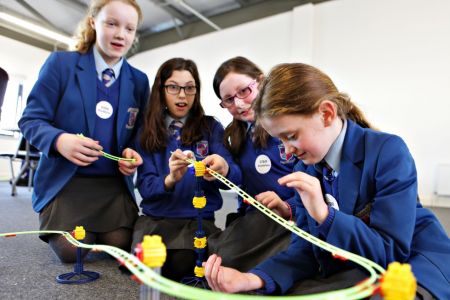 The aims of our school are:
To promote the development of the child intellectually, socially, morally, emotionally and spiritually. ('Spiritually' – equipping the children with a code of Christian principles.)
In following the NI Curriculum in a meaningful and purposeful way, we aim to provide success and achievement at all levels; developing worthwhile talents in all areas.
In helping to develop children for life we aim to be responsive to the varying needs of individual children, aspirations of parents, rapid growth in technology and education innovation.
To equip each child with the essential skills in literacy and numeracy which are accepted as a necessary foundation for educational development.
We aim to promote the school as a stabilising influence in the community, encouraging the involvement of parents in the life and work of the school.
To promote within the school a caring environment based on respect, tolerance, co-operation and self-discipline, where all children are valued.
We aim to use the outcomes of formative, summative and statutory assessment to monitor the progress of each child, ensuring that they fulfil their potential.
We aim to provide extra appropriate support to any child who may be under-achieving.

Principal: Louanne McElwee BEd PQHNI | E: Lmcelwee632@c2kni.net
Macosquin Primary School 34 Dunderg Road, Macosquin, Coleraine, BT51 4ND | T: (028) 7034 4317