Transport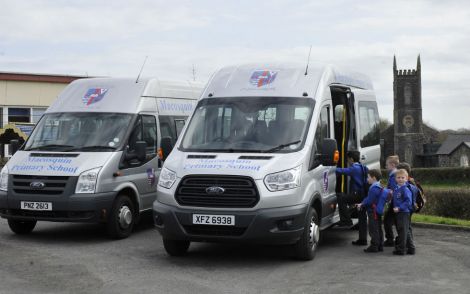 Does your child need transport?
A school bus service, provided by K Tours and supported by our own 2 school minibuses, is available to transport your child to and from school.
Our friendly school minibus drivers are fully qualified in First Aid and Child Protection.
Our school transport provides us with many extra curricular outings, visits to the swimming pool, performances in the community by the choir and trips to sporting matches.

Principal: Louanne McElwee BEd PQHNI | E: Lmcelwee632@c2kni.net
Macosquin Primary School 34 Dunderg Road, Macosquin, Coleraine, BT51 4ND | T: (028) 7034 4317